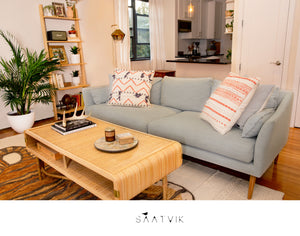 Welcome to Saatvik! We hope you find something you love!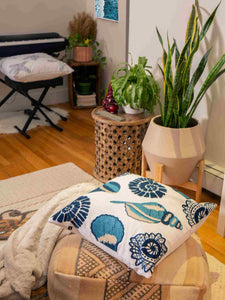 Get Inspired
Every home is unique, which is why Saatvik provides you with a wide variety of products and inspiration for everyone! Stay updated with Saatvik and let us help create your dream home!
Our Mission
No two leaves are identical, no two stems are similar, no two streams have the same flow, and no two mountains look alike. Yet, there's nothing more soothing, more calming, and more beautiful than nature. The beauty lies in its variation, diversity, fallibility, and asymmetry. These differences, oddities, and quirks make each piece unique, and beautiful! Inspired by nature's perfectly imperfect beauty, we have created Saatvik- a brand that borrows these pieces from nature and brings them to you in their purest form. So, when you bring home a Saatvik product, you let nature make your home!